---

re you a politically involved Christian? Are you tired of the partisan-politics games played in Washington and around the country? Do you tend to think for yourself rather than become a partyline clone? If you answered yes to any of these questions, you've found the right place.

The Christian Independent Action Forum shall rely on the Bible as its final source, not some politician or political party. Liberals and conservatives often differ on how to solve social problems and how important some problems really are. This forum will discuss Christian answers to social problems, bring up some important moral questions of today, and bring some hidden problems in our society to light.

---
Like everyone, Christians disagree over political issues. This site has not been set up to divide believers; on the contrary, it should unite them. Since everyone has different opinions, we should try not to judge a person's relationship with God based on their positions on certain issues. For example, many right-wing Christians would rather worship with Satan himself than with a pro-choice Christian. On the other hand, many left-wing Christians would assume that all Republicans are out to make a profit at the expense of anyone or anything. While many feel very strongly about politics, we should not let them control our relationship with other Christians. Discussion over the issues doesn't hurt either, but the most important thing we can do in situations of disagreement is focus on our common ground: God.

While my position is that neither Republicans or Democrats have it right, I also take a personal stance on issues. (Keep in mind that this site is not neutral; God does favor good over evil.) I have put on this site what I consider to be Christian objectives. For example, I make no apologies for being pro-life. I do not think that being pro-choice makes you anti-Christian, but I do think Christians should be pro-life. (Find out why here.) Most people mistake abortion to be a "Christian issue" or one exclusive to religion. But it is a matter of human rights: what we define as human and how we treat it. So the topics on this page are not just Christian issues, but anyone who has an understanding of the sancity of life, who cares about human beings, and who is willing to stand up for what is right.
---

Rock For Life Main Page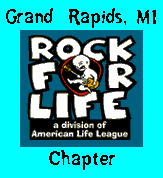 ---
Sign My Guestbook
View My Guestbook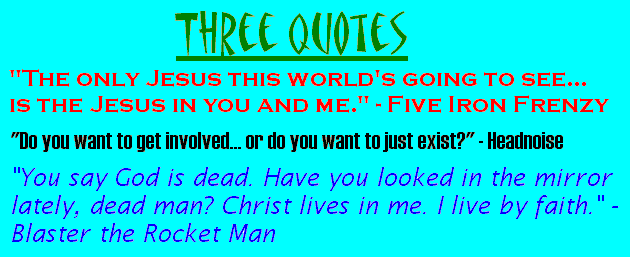 ---

---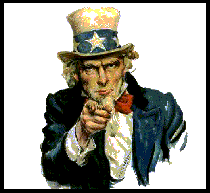 You're #
---